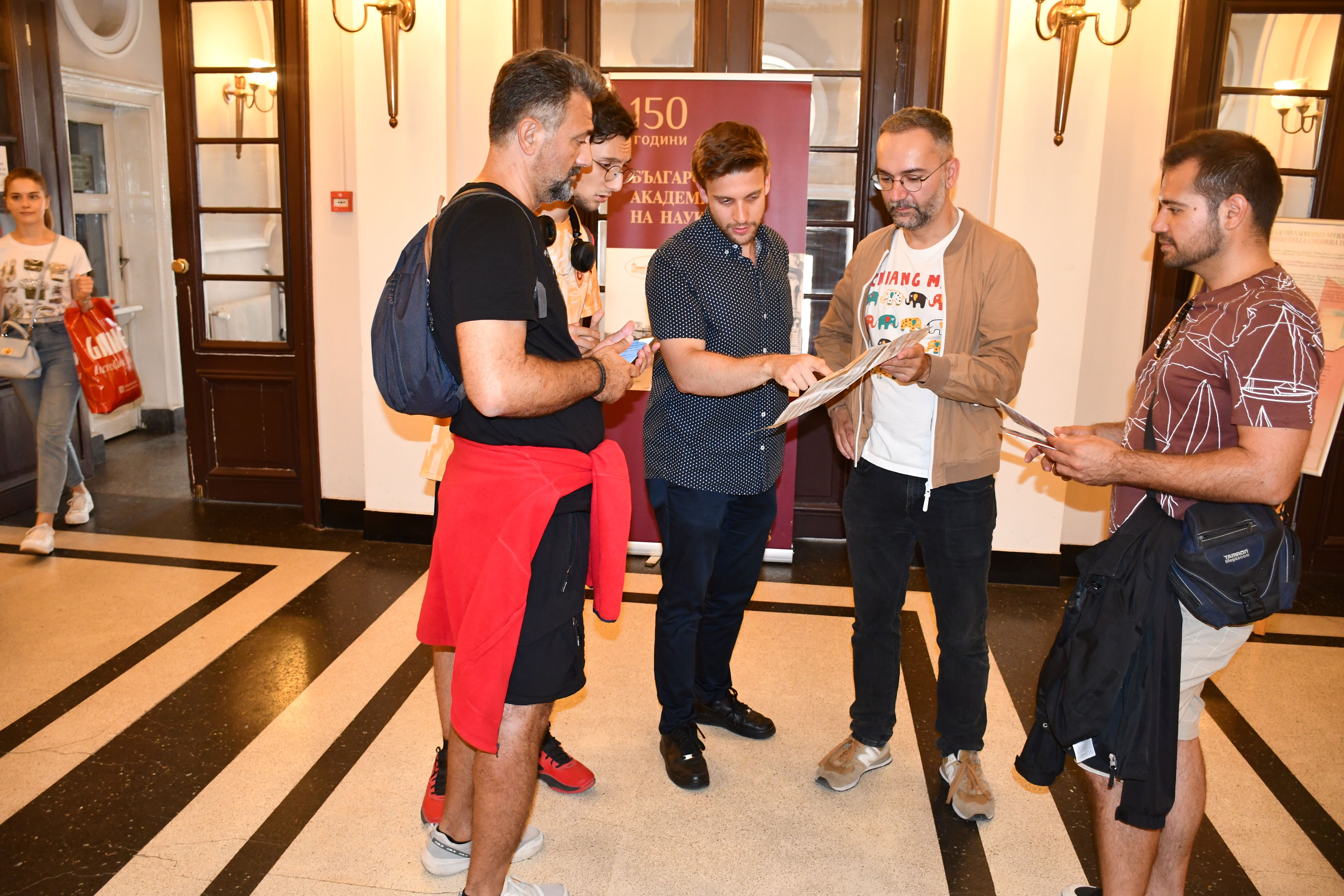 For the ninth consecutive year, the Bulgarian Academy of Sciences took part in the European Heritage Days initiative, which was held under the motto "Europe, a common heritage".
The doors of the Academy's central building were open for visits on 17 September 2023, coinciding with the Sofia Day holiday.
Dozens of visitors from the country and abroad crossed the threshold of the building of BAS and got acquainted with the history of the oldest scientific institution in Bulgaria and one of the emblematic symbols of the capital; they were given the opportunity to see the meeting rooms, the office of the President, whose interior aroused the greatest interest and curiosity, as well as the permanent expositions. In the "Prof. Marin Drinov" Hall, the film " Temple of Knowledge", dedicated to the 150th anniversary of the Academy, was screened throughout the day. One of the highlights of the Open Doors was the exhibition "100 years since the birth of Prof. Riccardo Picchio", organized by the Central Library of the BAS. The exhibition is dedicated to the great Slavist, scientist and friend of Bulgaria and presents visitors with unpublished materials and originals that reveal the life and scientific activities of Prof. Picchio.
The initiative "European Heritage Days" is organized jointly with Sofia Municipality, the Ministry of Culture and the French Cultural Institute. The aim is for people to get to know and appreciate their heritage and to feel the links it has created between European nations. The theme "Living Heritage" chosen for this year highlights the dynamism, diversity and importance of cultural traditions, knowledge and skills across Europe.
The National Museum of Natural History, the Institute of Experimental Morphology, Pathology and Anthropology with the National Museum of Anthropology and the Institute of Ethnology and Folklore with the Ethnographic Museum took part in this year's edition of the "European Heritage Days – Sofia 2023".