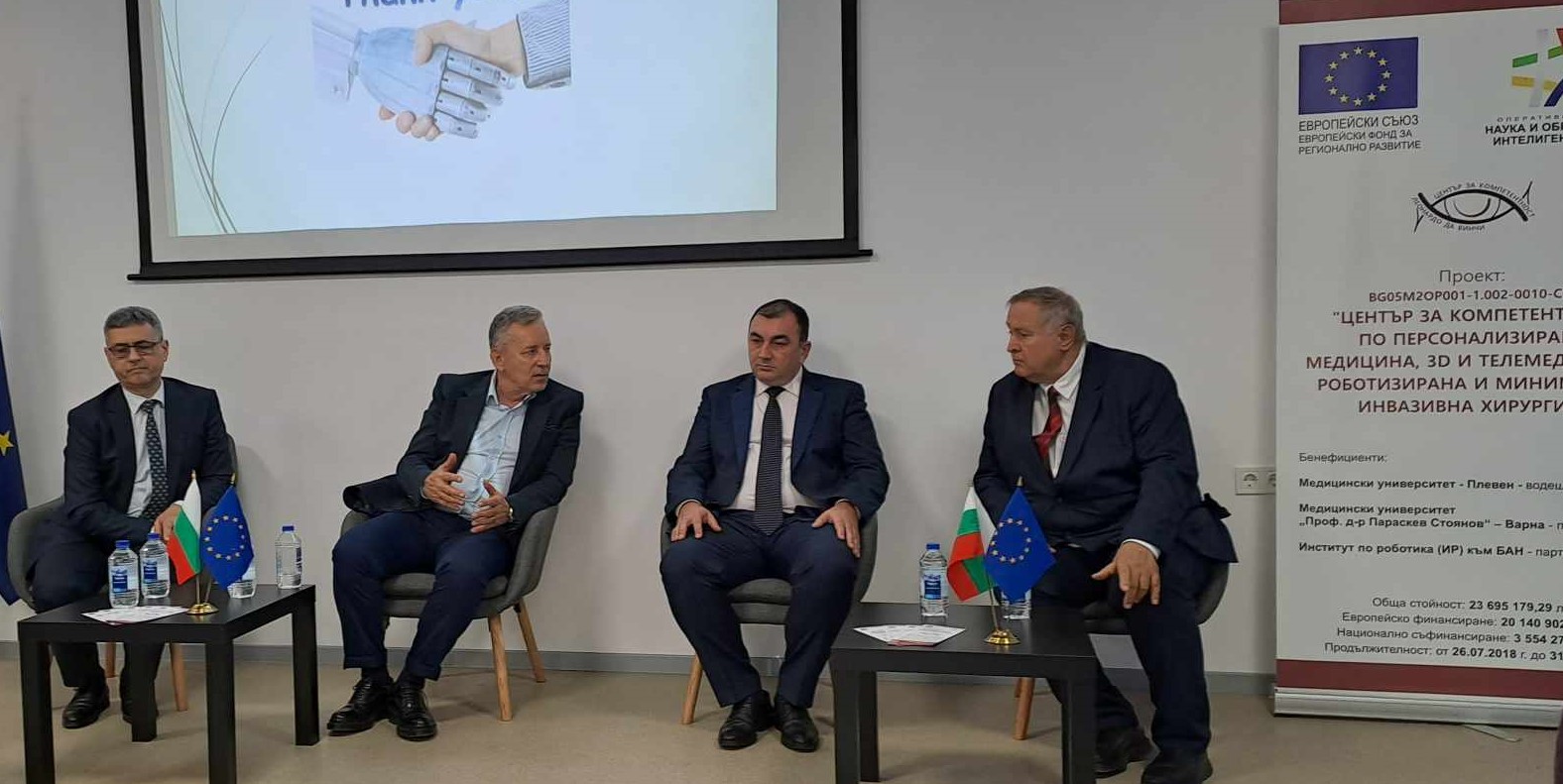 New laboratory for experimental surgical robotics
A scientific session on the future of minimally invasive surgery with the participation of leading scientists was held at the Institute of Robotics of BAS. The event is part of the Open Days initiative, which took place on 6 and 7 November and was organized by the management team of the Centre of Competence at the Medical University – Pleven.
Acad. Chavdar Roumenin from the Institute of Robotics of BAS opened the session by stressing that the territory of innovation – this is medicine which is perhaps the most intensively developing field. He presented the joint research activities of the project and the partnership between the institute and the medical universities in Pleven and Varna. Acad. Grigor Gorchev, Prof. Slavcho Tomov and Prof. Dobromir Dimitrov from the Medical University – Pleven spoke about the challenges and perspectives in minimally invasive surgery. The forum was attended by the Vice-President of BAS Corr.-Memb. Evdokiya Pasheva, Acad. Bogdan Petrunov from the Department of Medical Sciences of the Assembly of Academicians and Correspondent Members of BAS, scientists and students.
A simulator for laparoscopic training in virtual reality was presented at the laboratory for experimental development of minimally invasive surgery of the Institute of Robotics of BAS to students, postgraduates, PhD students and academic lecturers.
The initiative is a project of the "Leonardo da Vinci"Centre of Competence in personalized medicine, 3D and telemedicine, robotic-assisted and minimally invasive surgery. The Centre of Competence is equipped with high-tech equipment and specialised software in 10 laboratories, 8 of which are located at the Medical University of Pleven (MU-Pleven), while the other two are located at the main partners – Medical University of Varna and the Institute of Robotics of BAS.
Innovations in the Centre of Competence are focused on the introduction and use of new ways to perform personalized diagnosis and treatment, new methods of teaching and learning by using the established infrastructure and to conduct treatment and diagnosis, new health services, the creation of medical databases, the use of virtual reality (VR) and 3D modeling in medicine, robotic-assisted and minimally invasive surgery.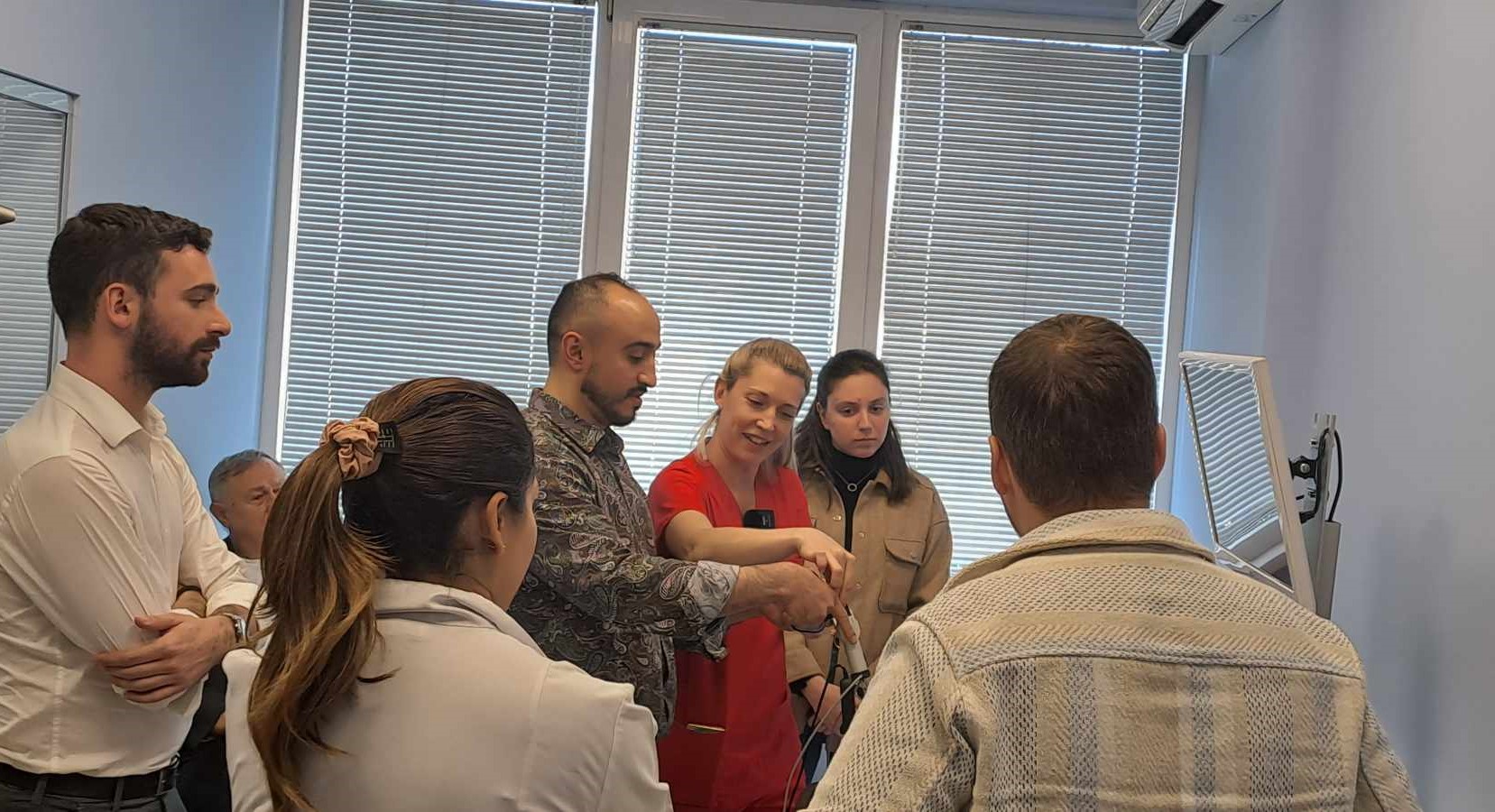 [/fusion_text][/fusion_builder_column][/fusion_builder_row][/fusion_builder_container]