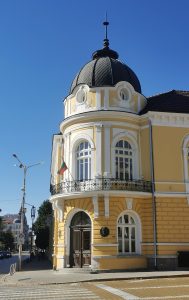 The results of the activities in the first two years since the establishment of two centres of competence of the Bulgarian Academy of Sciences were presented at a meeting of the Assembly of Academicians and Corresponding Members of BAS.
Corresponding Member Vassya Bankova from the Institute of Organic Chemistry with Centre of Phytochemistry presented the achievements of the scientists within the Centre of Competence "Sustainable Utilization of Bio-resources and Waste from Medicinal and Aromatic Plants for Innovative Bioactive Products". The aim of the research is to create and offer to the industry innovative technologies and products through the efficient use of national resources of medicinal and aromatic plants and the utilization of agro-biowaste, as well as the application of green technologies. This will create conditions for sustainable growth of the bioeconomy in Bulgaria.
In the first two years of the establishment of the Centre of Competence, extracts of medicinal plants such as mursal tea, propolis, lemon balm, etc. have been isolated. Analyses such as chemical profiling, bioactivity have been carried out, and a prototype of a medicinal cream has been created for which a utility model application has been filed. A presentation of the project can be found here.
Academician Chavdar Rumenin from the Institute of Robotics presented the results of the Centre of Competence "Quantum Communication, Intelligent Security Systems and Risk Management (QUASAR)". The Centre's research infrastructure is fully established and forms a state-of-the-art laboratory complex for high-quality research and development of new products in the fields of artificial intelligence, quantum communications, robotics, sensing and risk management.
The scientific team of the project includes prominent Bulgarian inventors who have protected over 200 inventions in recent years. Click here for a presentation of the Centre of Competence.